Rooms That Rock 4 Chemo. A Story. A Tool Box.
In 2012, Nancy Ballard Founded her 501c3 non profit, Rooms That Rock 4 Chemo Inc. As Executive Director her vision was to transform sad and drab environments – mostly chemotherapy clinics and spaces - into lovely, inspiring, hopeful environments. Her non profit has made a difference to over 500,000 patient visits each year.
She created this book as a guide and invitation to all people, in all communities, to utilize the mechanics of RTR4C to transform your important spaces. Rooms That Rock 4 Chemo dissolved it's 501c3 status in December 2019. If you would like additional information Nancy is available as a consultant.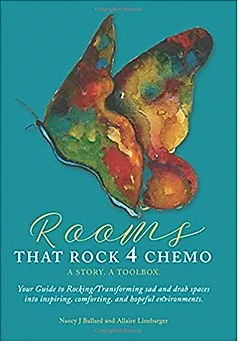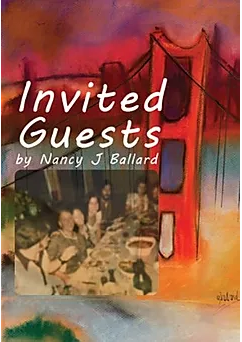 Invited Guests by Nancy J Ballard
She loves him; she loves him not. He loves her, and he always will.
One may need to pluck at a daisy to monitor YC and Martin, and their countless escapades while growing up during the time of free love and rock 'n' roll that permeated San Francisco in the '60s and '70s.